Due to an extremely large workload and very long queue, at the moment we are unable to accept new repairs or sizings. Apologies.

Buy with confidence! Ask to see the Hallmark. Ask, check, buy!
Please visit us BY APPOINTMENT – we will try to accommodate you if you arrive at the shop, but booked customers will have priority.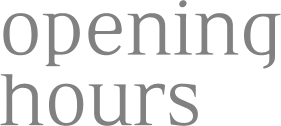 Monday         9am – 5pm
Tuesday         9am – 5pm
Wednesday   9am – 5pm
Thursday       9am – 5pm
Friday            9am – 5pm
Saturday       Please call for availability – strictly by appointment
Sunday          Closed